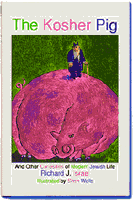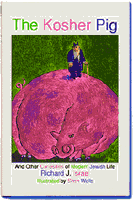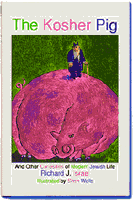 In this volume, as in all his writings, Richard Israel's social and religious commentaries are provocative, stimulating and passionate.
-Elie Wiesel
Author, Nobel Laureate



---




I always learn something from Richard Israel's writings. He writes with wit and insight.
-Rabbi Harold Kushner
Author of When Bad Things Happen to Good People and To Life!
---

Return to the Kosher Pig Home Page
Reviews | The Author | Synopsis | The Publisher | Ordering Information | The Illustrator
---
© 1996-2006, ALL RIGHTS RESERVED